Dropshipping is a fulfillment method that's becoming more popular — but it's not just for large businesses. Thousands of people run successful online marketplaces that utilize it.
Anyone with an Internet connection and a few hours a week can easily get started with dropshipping. Whether you're new to the world of eCommerce or an established retailer looking to add to your product catalog, dropshipping can play a role in your business.
Today, we'll go over what dropshipping is, and what types of businesses benefit the most from it. We'll also talk about the product and market research process, how to find reliable dropship suppliers, and what you should know about order fulfillment and customer service.
Let's get started!
Dropshipping is external order fulfillment
Before we dive into how to successfully use dropshipping, it's important to understand exactly what it is.
Dropshipping is a form of product fulfillment where a store owner processes orders through a 3rd-party wholesale supplier, who then ships the products directly to a customer. This process removes the need for retailers to stock items in a warehouse.
When a customer places an order on your store, you will be able to notify an external manufacturer or supplier you've partnered with. Once you supply your partner with the customer's order information, they directly ship the products ordered to the customer. The customer usually doesn't know that the order is coming from another location, and some partners print special packing slips and external shipping labels for brands to obscure this fact!
After fulfillment, you will still be responsible for handling customer service inquiries, returns (which are often made directly to a special warehouse address), and other issues with the supplied products. However, as no inventory is stocked at your location, all you have to do is respond to these messages — you never have to touch any products if you don't want to.
Dropshipping is a natural fit for small or new stores
While dropshipping is a viable means of fulfillment for big box retailers, it's best for smaller to mid-sized store owners who are looking to make decent profits without the debilitating overhead of traditional retail methods.
Dropshipping is specifically useful for someone looking to start a new online marketplace, especially considering how high the barrier for entry is into online sales. New retailers sometimes have to buy massive amounts of new products, with almost no guarantee that they will sell.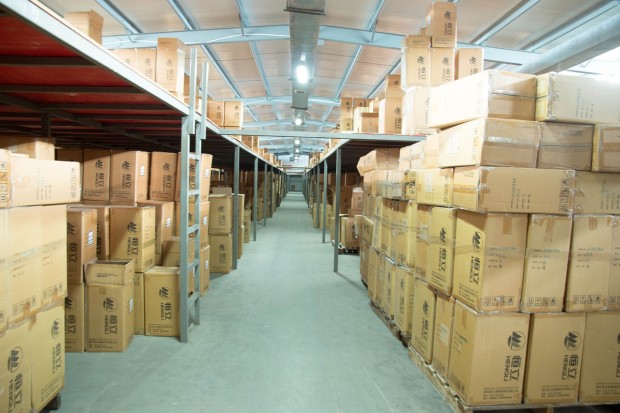 Dropshipping removes that risk and cost entirely. New store owners can start selling products without ever needing to stock them in a warehouse, meaning that the usual overhead costs of getting into the retail world are gone.
Established retailers, on the other hand, can use dropshipping to test out new products, the viability of which may not be exactly known. Seasonal products are also great items to be sold this way. Keeping Christmas decorations in stock year-round may not be financially viable for some owners, but having a supplier who is willing to dropship those products makes listing them online an easy and profitable move.
Along those same lines, bigger stores can utilize dropshipping to help sell niche or less commonly purchased items without taking up valuable storage room in a warehouse.
Since the overhead cost of stocking products in a warehouse don't exist when an owner uses the dropshipping model for fulfillment, this model is also much more economic for new retailers. Less money spent on stocking and shipping products means more money for a store owner.
Interested? Here's how to get started with dropshipments.
Getting started: do your research and set up your store
Before you begin dropshipping, it's important to know what you're going to sell and ship via this method. Doing some extensive product and market research beforehand will help you avoid the common pitfalls of selling online.
If you don't already have an online store, your first step is deciding what you want to sell and dropship. You want to pick a market you know a lot about, but also make sure your niche isn't overly saturated with other retailers. For example, it makes more sense to sell high-end men's shoes than it does to sell many brands of shoes — there are many shoe stores, but not many luxury men's shoe stores.  …… read more